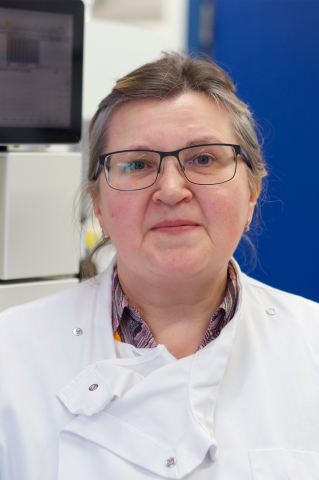 I graduated from Moscow State University, Chemistry Department, Moscow in 1981 with Diploma in Chemistry (equivalent of Master degree).
12 years I worked as research scientist under supervision of Professor Alexander Moiseenkov (deceased) in Laboratory of polyunsaturated compounds, ND Zelinsky Institute of Organic Chemistry, Russian Academy of Sciences. Then worked as research scientist in Chembridge Corporation Ltd. venture Company, Moscow.
From 2000 I have been living in UK. From 2003 worked as research technician then scientific officer under supervision of Dr. R. Marquez, School of Life Sciences. From 2006 worked as scientific officer under the general authority of Professor Sir Philip Cohen. From 2012 worked as Investigator scientist under general authority of Professor Dario Alessi.
Principal duties: synthesis of kinases inhibitors/activators to support the research programs within the MRC PPU.