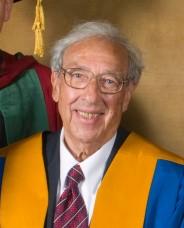 Edmond Fischer
Edmond (Eddy) Fischer, who discovered the first enzyme regulated by reversible protein phosphorylation, died on August 27th 2021. He was 101. His fundamental discovery, which led to the realization that this process controls most aspects of cell life, earned Eddy together with his colleague, friend and collaborator Edwin Krebs, the 1992 Nobel Prize for Physiology or Medicine.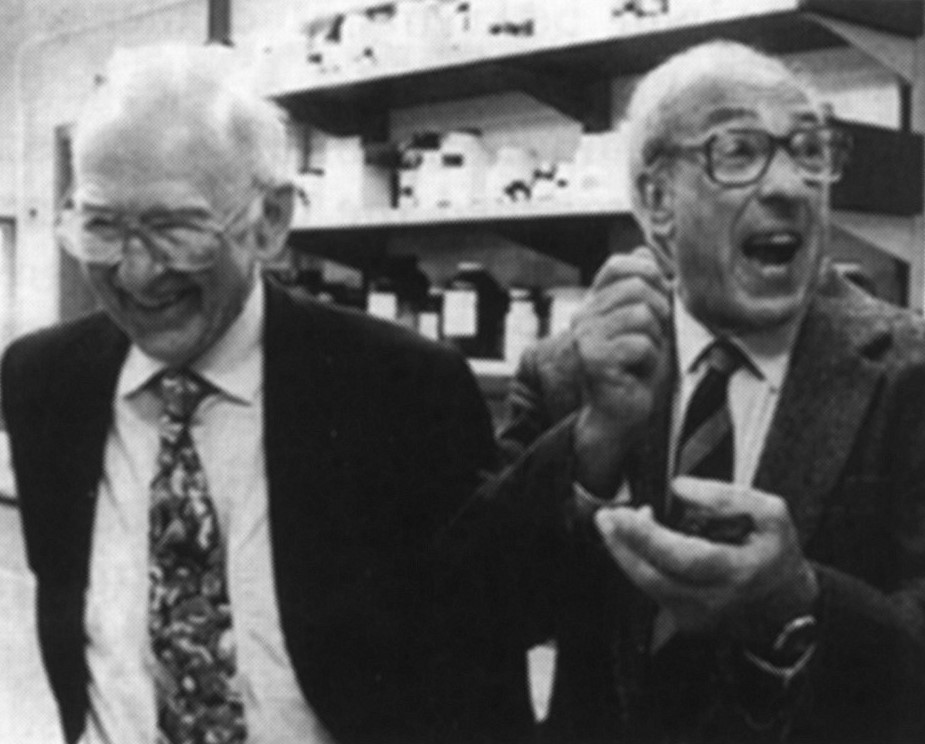 Later, others developed drugs that switch off kinases, and which have transformed the clinical care and treatment of many cancers. Over 75 kinase-inhibiting drugs have been approved so far during the 21st century (https://www.nature.com/articles/s41573-021-00195-4)
Eddy was born in Shanghai, China in 1920 to a French-born mother and Austrian-born father, who had taken Italian nationality, but Eddy was educated in Switzerland from the age of 7. When the Italian leader Benito Mussolini made a pact with Adolf Hitler in 1939, Eddy burned his Italian passport on the steps of the Italian consulate in Geneva and became Swiss. He studied chemistry and biology at the University of Geneva during the Second World War, receiving a PhD in 1947 for research on α-amylases, digestive enzymes that degrade glucose polymers, such as glycogen.
Moving to the USA in 1953 to begin postdoctoral research at CalTech, he was unexpectedly offered an assistant professorship in the biochemistry department at the University of Washington, Seattle. Seattle reminded him of Switzerland, and so he accepted, and spent the rest of his life there.
I first heard Eddy give several lectures at a conference I attended during the first year of my PhD studies. It was a Summer School on protein chemistry held in 1967 in a monastery on the island of St Georgio, directly across the water from St Mark's Square in Venice. It was why I applied to become a postdoc in his laboratory 15 month's later.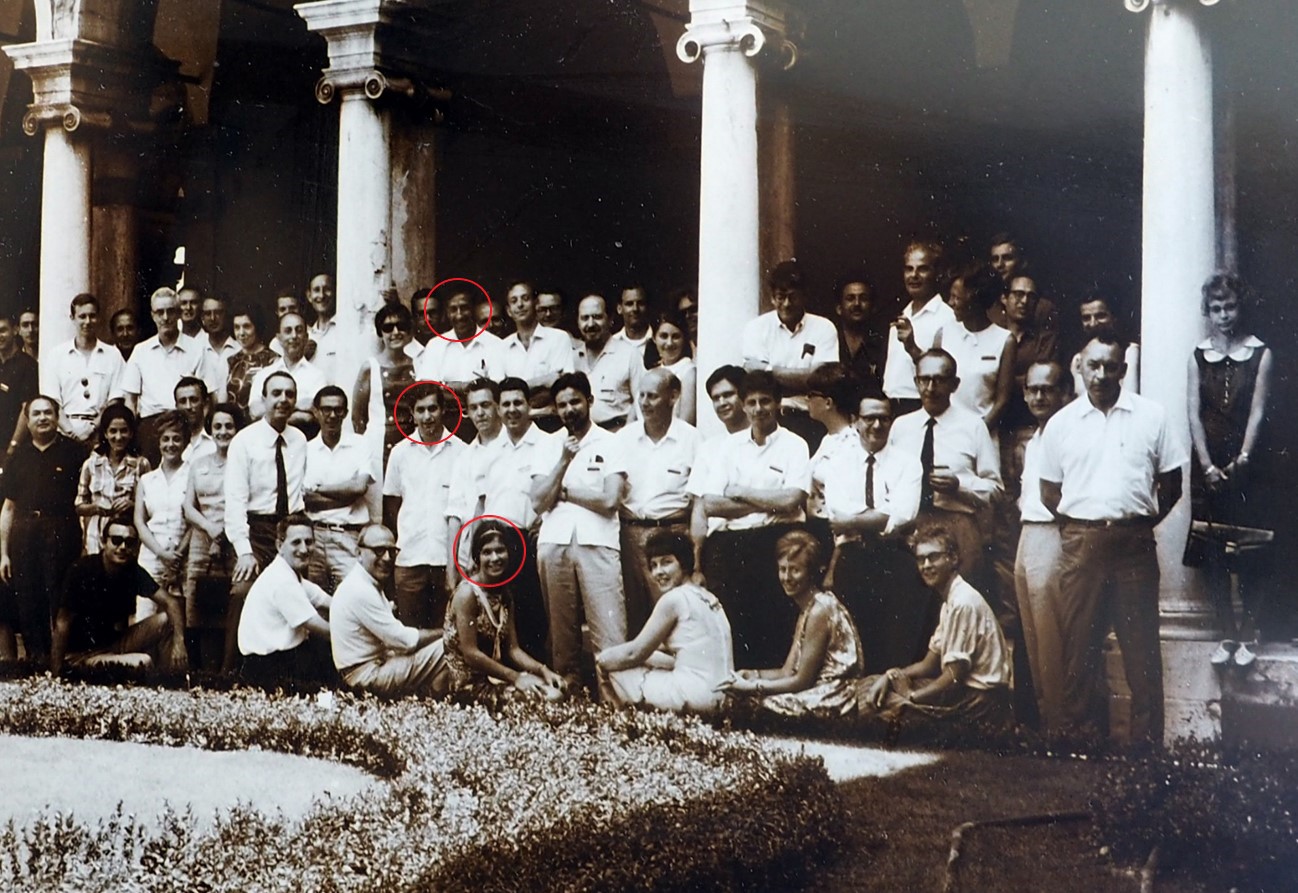 When I arrived in Seattle in 1969, the city had two principal employers, the Boeing Aircraft Company and the University of Washington. Other companies for which Seattle is now famous, such as Microsoft, Amazon and Starbuck's, had not yet been founded. Curiously, at the time I arrived, Eddy's younger son Henri was in the same class as Bill Gates at the Lakeside High School, Seattle and the young Gates, then aged 14, would frequently visit the Fischer house to play chess with Henri.
As I found out when I joined Eddy's lab, he treated his research team as if they were his own family, meeting them personally at the airport on arrival, and insisting that they stay at his house until they had found an apartment. An accomplished skier, he would take the lab skiing in the Cascade mountains in the winter and to his holiday home on Lopez, one of the San Juan Islands, in the summer. He bought an aeroplane and learned to fly at the age of 60, so that he could get to Lopez faster at the weekend, and he continued to fly until he was 80. My one and only flying lesson was on "Air Fischer" when he flew me from Orcas, another of the San Juan islands, where we were celebrating the 65th birthday of Edwin Krebs, to the Seattle-Tacoma airport and insisted that I join him in the cockpit and help to fly the four-seater Cessna!
Eddy had a 1958 Cadillac that he was very fond of and affectionately referred to it as "the Bathtub" because of the shape of its trunk (car boot). Six weeks before leaving Seattle to return to the UK, the engine of my car caught fire in eastern Oregon and the car had to be sold as scrap forcing Tricia and I to take a bus back to Seattle. On returning, Eddy insisted that I use the Bathtub for the remainder of my time in Seattle, and said that Bev (his wife Beverly) would drive him to and from the lab in her car during this period. Driving the Bathtub was a great experience as it had advanced technologies that are rarely seen in cars even today, such as photoelectric cells on the dashboard that automatically dimmed the headlights at night when another car approached, and it's power of acceleration far exceeded any vehicle I had ever driven before. I was therefore quite relieved when I managed to return it intact at the airport prior to departure!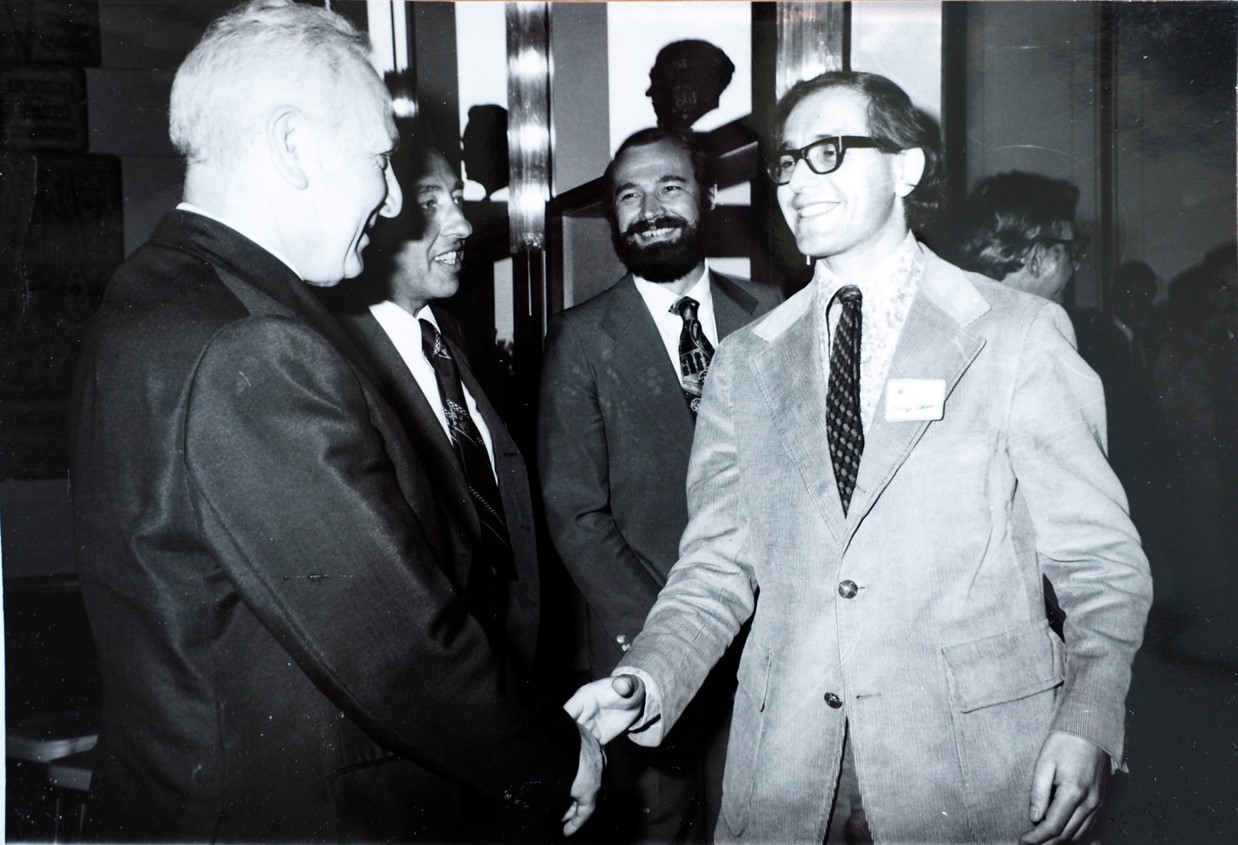 Eddy had a great knowledge and love of history and art, kindled during the many summers he had spent in Venice during his youth. At a conference in Venice in 2004 to celebrate the 50th anniversary of the discovery of the first protein kinase, he gave me a personal tour of the city, amazing me with his encyclopaedic knowledge of the history of the many buildings we passed, even in obscure backstreets not frequented by tourists. He also enjoyed painting, signing his works in the maiden name of his mother (Tapernoux). I am proud to have an original hanging in the study of my house.
Eddy was a good friend of Ephraim Katzir, a well know biophysicist who later became the President of Israel. When President Katzir heard that his friend was attending a conference near the Dead Sea in 1978 he invited all the participants to a reception at his Palace in Jerusalem, which included me! Unfortunately, not having been forewarned and knowing it would be extremely hot, I had failed to bring any clothes with me that were suitable for this grand occasion, but Eddy came straight to my rescue and lent me one of his jackets.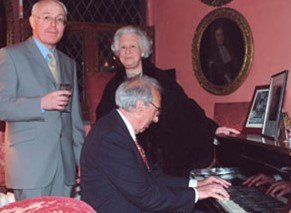 Eddy was a talented pianist, who had trained for six years at the Geneva Conservatory of Music, and at one time had thought of becoming a professional musician. I had the great pleasure of hearing him perform at many meetings, most recently in 2005 at Glamis Castle, to the north of Dundee, where we celebrated the 50th anniversary of his great discovery and his 85th birthday. Eddy continued to play the piano daily until a few weeks before his death. On July 31st this year, he played at the wedding of one of his grandsons Leo, as Leo walked with his mother and father down the aisle.
Video of Eddy Fischer playing the piano on July 31st 2021 at the wedding of his grandson Leo on Lopez Island. Shown with the permission of Elyse Fischer.
After the wedding, his granddaughter Elyse joined Eddy by the piano and he then played the British National Anthem to her amusement, since Elyse has been living in the UK for the past 8 years (initially as an undergraduate at St Andrews and now as a PhD student in Cambridge).
In November 2021 Elyse will become Dr E Fischer at the age of 27, like her grandpa before her in 1947!
Video of Eddy Fischer playing the British National Anthem on Lopez Island (July 31st 2021) to his granddaughter Elyse Fischer. Shown with the permission of Elyse Fischer.
Eddy was a great scientist with a passion for music, art and history, who had an exciting, eventful and fulfilling life, but he was also a most kind and generous human being, who will be greatly missed by his many friends and admirers. 
Philip Cohen, September 1st 2021