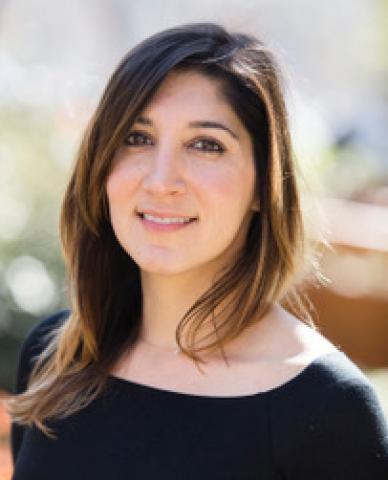 Past Lab Member
(
2005
-
2009
)
Date: May 2005 - March 2009

Current position: Senior Consultant and Medical Writer, Ogilvy Healthworld, Barcelona

Publications generated while in the lab:

Rafiqi FH, Zuber AM*, Glover M*, Richardson C, Fleming S, Jovanovic S, Jovanovic A, O'Shaughnessy KM, Alessi DR. Role of the WNK-activated SPAK kinase in regulating blood pressure. EMBO Mol Med. (2010) Jan 20; 2 (2): 63-75.

San-Cristobal P, Pacheco-Alvarez D, Richardson C, Ring AM, Vazquez N, Rafiqi FH, Chari D, Kahle KT, Leng Q, Bobadilla NA, Hebert SC, Alessi DR, Lifton RP, Gamba G. Angiotensin II signaling increases activity of the renal Na-Cl cotransporter through a WNK4-SPAK-dependent pathway. Proc Natl Acad Sci USA. (2009) Mar 17; 106 (11): 4384-9.

Richardson C, Rafiqi FH, Karlsson HK, Moleleki N, Vandewalle A, Campbell DG, Morrice NA, Alessi DR. Activation of the thiazide-sensitive Na+-Cl- cotransporter by the WNK-regulated kinases SPAK and OSR1. J.Cell Sci. (2008) Mar 1; 121(Pt5): 675-84.

Villa F*, Goebel J*, Rafiqi FH, Deak M, Thastrup J, Alessi DR, van Aalten DMF. Structural insights into the recognition of substrates and activators by the OSR1 kinase. EMBO Rep. (2007) Sep; 8(9): 839-45.

Zagorska A*, Pozo-Guisado E*, Boudeau J*, Vitari AC*, Rafiqi FH*, Thastrup J, Deak M, Campbell DG, Morrice NA, Prescott AR, Alessi DR. Regulation of activity and localization of the WNK1 protein kinase by hyperosmotic stress. J Cell Biol. (2007) Jan 1; 176(1): 89-100.

Vitari AC, Thastrup J, Rafiqi FH, Deak M, Morrice NA, Karlsson HK, Alessi DR. Functional interactions of the SPAK/OSR1 kinases with their upstream activator WNK1 and downstream substrate NKCC1. Biochem J. (2006) Jul 1; 397(1): 223-31.
Country of Origin: