with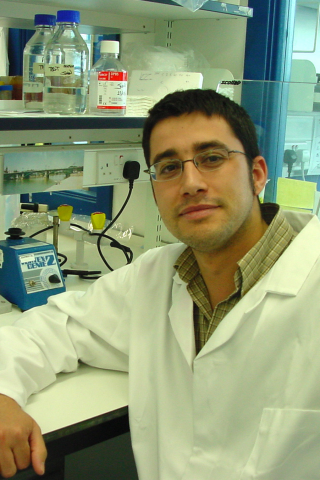 Past Lab Member
(
2007
-
2011
)
Dates: April 2007 - January 2011

Current Position: Scientific Director/Group Leader, Department of Cancer Cell Signaling, Cancer Research Therapeutic Area, Boehringer Ingelheim, Vienna, Austria

Publications Generated While in the Lab:


Effect of PI3K- and mTOR-specific inhibitors on spontaneous B-cell follicular lymphomas in PTEN/LKB1-deficient mice.

García-Martínez JM, Wullschleger S, Preston G, Guichard S, Fleming S, Alessi DR, Duce SL.

Br J Cancer. 2011 Mar 29;104(7):1116-25


Ku-0063794 is a specific inhibitor of the mammalian target of rapamycin (mTOR).

García-Martínez JM, Moran J, Clarke RG, Gray A, Cosulich SC, Chresta CM, Alessi DR.

Biochem J. 2009 Jun 12;421(1):29-42


New insights into mTOR signaling: mTORC2 and beyond.

Alessi DR, Pearce LR, García-Martínez JM.

Sci Signal. 2009 Apr 21;2(67):pe27


mTORC2 is the hydrophobic motif kinase for SGK1.

Yan L, Mieulet V, Lamb RF.

Biochem J. 2008 Dec 15;416(3):e19-21.


mTOR complex 2 (mTORC2) controls hydrophobic motif phosphorylation and activation of serum- and glucocorticoid-induced protein kinase 1 (SGK1).

García-Martínez JM, Alessi DR.

Biochem J. 2008 Dec 15;416(3):375-85


Mutation of the PDK1 PH domain inhibits protein kinase B/Akt, leading to small size and insulin resistance.

Bayascas JR, Wullschleger S, Sakamoto K, García-Martínez JM, Clacher C, Komander D, van Aalten DM, Boini KM, Lang F, Lipina C, Logie L, Sutherland C, Chudek JA, van Diepen JA, Voshol PJ, Lucocq JM, Alessi DR.

Mol Cell Biol. 2008 May;28(10):3258-72
Country of Origin:

Contact
Juan
M. Garcia-Martinez
: