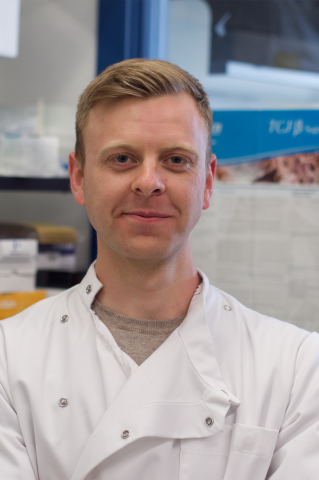 Past Lab Member
(
2014
-
2019
)
I joined the MRC PPU in September 2014 on the 4-year PhD programme. After completing my initial rotation project in the lab of Prof. Dario Alessi, I joined the Sapkota lab for my second rotation project. Following this, I decided to stay in the Sapkota lab for my PhD project, which involves identifying novel regulatory mechanisms of the TGFβ/BMP signalling pathways.

Prior to joining the unit, I obtained a first class honours degree (BSc) in Cellular and Molecular Physiology from the University of Liverpool, where I conducted my final year research project under the supervision of Prof. Sylvie Urbe and Prof. Michael Clague. During my undergraduate studies, I undertook a summer vacation studentship funded by the Biochemical Society in the lab of Prof. Judy Coulson.
Luke's current position is a Postdoctoral Researcher at Beatson Institute in Glasgow.
Country of Origin:

Contact
Luke
Hutchinson
: