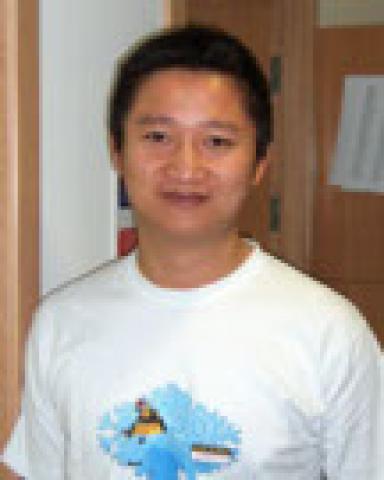 Past Lab Member
(
2004
-
2008
)
Date: November 2004-May 2008

Current position: Lecturer/Group Leader, Haemato-oncology/systems medicine Group, Paul O'Gorman Leukaemia Research Centre, Institute of Cancer Sciences, MVLS, University of Glasgow

Publications Generated While in the Lab:

1. Gärtner A, Huang X, Hall A. Neuronal polarity is regulated by glycogen synthase kinase-3 (GSK-3beta) independently of Akt/PKB serine phosphorylation. J Cell Sci. 2006 Oct 1;119(Pt 19):3927-34. Epub 2006 Sep 5.

2. Huang X, Wullschleger S, Shpiro N, McGuire VA, Sakamoto K, Woods YL, McBurnie W, Fleming S, Alessi DR. Important role of the LKB1-AMPK pathway in suppressing tumorigenesis in PTEN-deficient mice. Biochem J. 2008 Jun 1;412(2):211-21.

3. Pearce LR, Huang X, Boudeau J, Paw*owski R, Wullschleger S, Deak M, Ibrahim AF, Gourlay R, Magnuson MA, Alessi DR. Identification of Protor as a novel Rictor-binding component of mTOR complex-2. Biochem J. 2007 Aug 1;405(3):513-22.

4. Lipina C, Huang X, Finlay D, McManus EJ, Alessi DR, Sutherland C. Analysis of hepatic gene transcription in mice expressing insulin-insensitive GSK3. Biochem J. 2005 Dec 15;392(Pt 3):633-9.
Country of Origin: