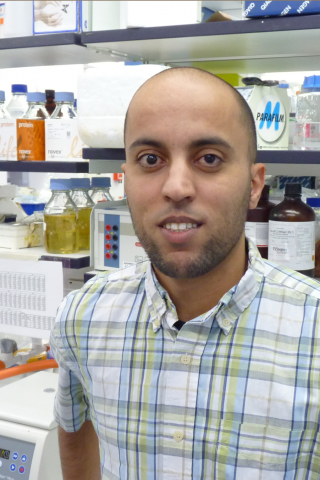 Past Lab Member
(
2010
-
2013
)
Dates: August 2010- March 2013

Current Position: Lecturer in Medicinal Chemistry, Cardiff University


Publications Generated While in the Lab:

1. The CUL3-KLHL3 E3 ligase complex mutated in Gordon's hypertension syndrome interacts with and ubiquitylates WNK isoforms: disease-causing mutations in KLHL3 and WNK4 disrupt interaction.

Ohta A, Schumacher FR, Mehellou Y, Johnson C, Knebel A, Macartney TJ, Wood NT, Alessi DR, Kurz T.

Biochem J. 2013 Apr 1;451(1):111-22.





2. Structural insights into the activation of MST3 by MO25.

Mehellou Y, Alessi DR, Macartney TJ, Szklarz M, Knapp S, Elkins JM.

Biochem Biophys Res Commun. 2013 Feb 15;431(3):604-9.





3. SPAK/OSR1 regulate NKCC1 and WNK activity: analysis of WNK isoform interactions and activation by T-loop trans-autophosphorylation.

Thastrup JO, Rafiqi FH, Vitari AC, Pozo-Guisado E, Deak M, Mehellou Y, Alessi DR.

Biochem J. 2012 Jan 1;441(1):325-37.





4. MO25 is a master regulator of SPAK/OSR1 and MST3/MST4/YSK1 protein kinases.

Filippi BM, de los Heros P, Mehellou Y, Navratilova I, Gourlay R, Deak M, Plater L, Toth R, Zeqiraj E, Alessi DR.

EMBO J. 2011 May 4;30(9):1730-41.
Country of Origin:

Contact
Youcef
Mehellou
: