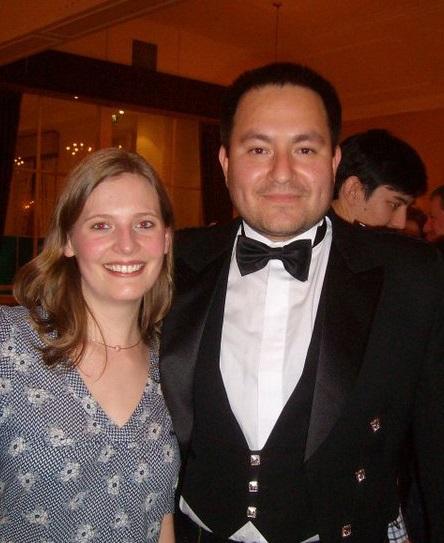 A CRISPR way to advancing transcriptional and drug discovery studies
A collaborative effort spearheaded by Alejandro Rojas-Fernandez and Lina Herhaus, from the Hay (GRE) and Sapkota (MRC-PPU) labs respectively, has led to the publication of a methodology paper in Scientific Reports for rapidly generating endogenously driven transcriptional reporters in cells through CRISPR/Cas9. Thomas Macartney (DSTT) and Christophe Lachaud (MRC-PPU) also made significant contributions.
CRISPR/Cas9 technologies are increasingly being exploited for genome editing to achieve gene knockouts and knock-ins in somatic cells. Alejandro and Lina chose to employ this technology to engineer a simple, sensitive and robust transcriptional reporter system driven by the endogenous promoter. Such a system is more desirable over the conventional artificial transcriptional reporters that critically lack the endogenous chromatin context and regulatory components.
In the published report, Alejandro and Lina describe a CRISPR/Cas9-based methodology for rapidly integrating the firefly luciferase gene at the locus of TGFÃ_Â_-responsive gene PAI-1 in somatic cells. For this, they employed a polycistronic cassette containing the luciferase gene and a non-fused green fluorescence protein (GFP) to ensure the detection of transgene delivery and rapid isolation of positive clones. They demonstrate that firefly luciferase can be efficiently delivered downstream of the promoter of the PAI-1 gene in osteosarcoma U2OS cells.
TGFÃ_Â_ signalling pathway controls a plethora of cellular functions during embryogenesis and in adult tissues through regulation of transcription. Using the engineered U2OS cells with firefly luciferase gene integrated at the PAI-1 locus, Alejandro and Lina verify that known chemical and genetic regulators of TGFÃ_Â_ signalling impact the reporter activity in analogous manner to the transcriptional regulation of endogenous PAI-1 expression.
The unique approach described in this study has the potential to expedite studies on transcription of any gene in the context of its native chromatin landscape in somatic cells, allowing for robust high-throughput chemical and genetic screens.
The paper, entitled 'Rapid generation of endogenously driven transcriptional reporters in cells through CRISPR/Cas9' can be accessed
here
.
(If you think the methodology described will help your studies, please contact g.sapkota@dundee.ac.uk or a.a.rojasfernandez@dundee.ac.uk for reagents and advice)