It has been estimated that approximately 30% of current R&D spend in pharmaceutical companies is focused on the development of kinase inhibitors. Protein kinases have become one of the pharmaceutical industry's most important class of drug target. 
To date, 89 drugs targeting protein kinases have been clinically approved (see table below or as a pdf to view structures at a higher resolution). They include Gleevec, an inhibitor of the Bcr-Abl tyrosine kinase, which has transformed chronic myelogenous leukaemia from a disease that was rapidly fatal into a manageable condition.
The current global market for kinase therapies is about US$20 billion per annum, forecast to increase markedly. There are over 100 small-molecule kinase inhibitors active in late stages of clinical development and many more are likely to be approved in the coming years. 
As only about 10% of kinases have been studied in detail there is still much to understand on the roles that protein kinases play in human health and disease. 
We believe that development of kinase inhibitors will remain at the forefront of medicine for the foreseeable future. 
We feel that it is a matter of when but not if the landmark of 100 approved kinase inhibitors will be reached.
Small molecular inhibitors of protein kinases approved for clinical use by the FDA (Updated April 2021)(PDF)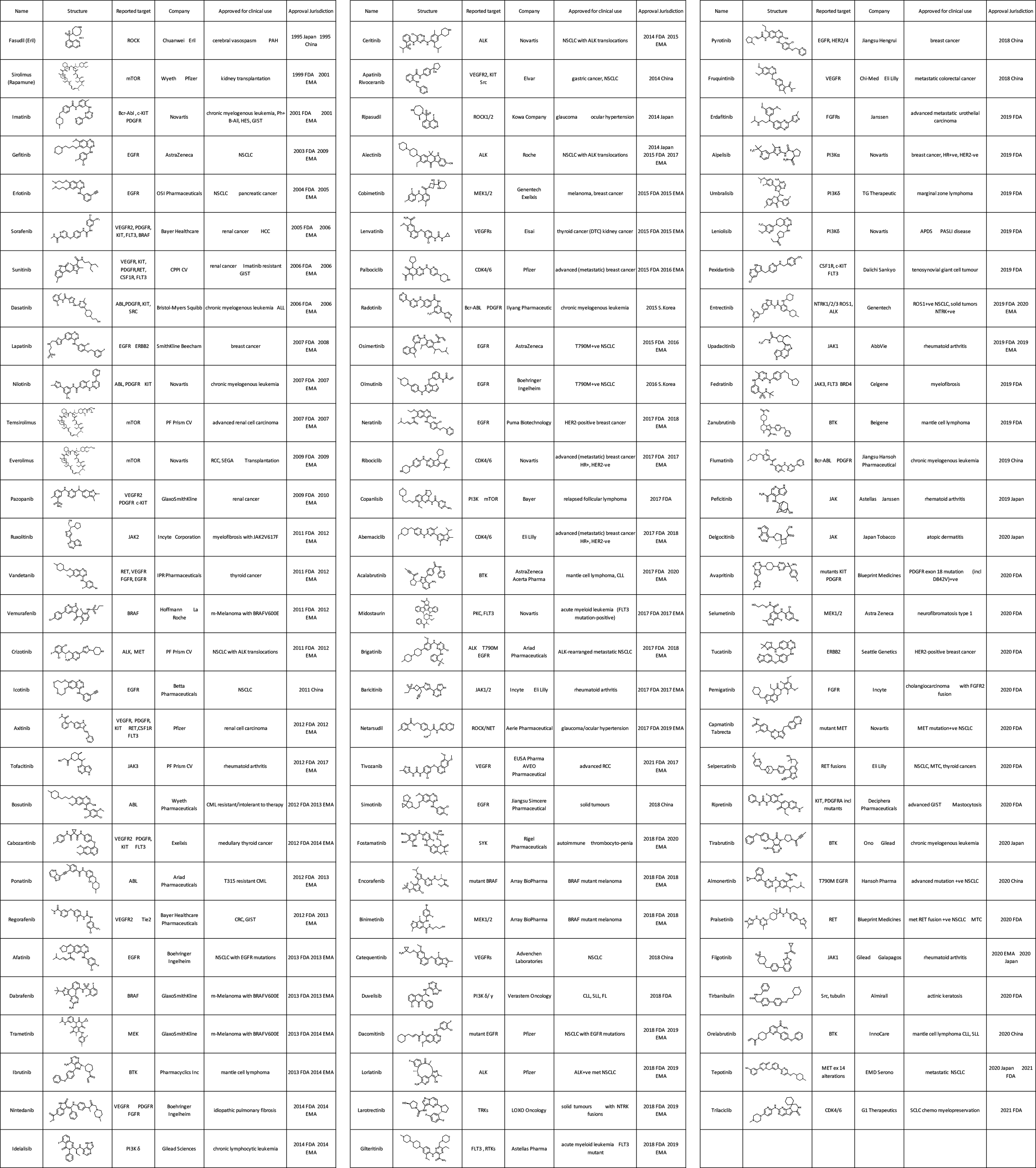 Abbreviations: ALL: Acute Lymphoblastic Leukaemia, GIST: Gastro-Intestinal Stromal Tumour, NSCLC: Non-Small Cell Lung Carcinoma